June 2014 Newsletter full article
 Protection 
Free Protection review for our clients 
We are offering all our existing clients reviews for their new and existing protection plans to change them to pruprotect with vitality. (Protection plans to review include Life insurance, critical illness cover (serious illness cover*), income protection, private medical insurance and now just added, relevant life insurance cover for businesses owners.)
To find out why and how this would improve your current arrangements read on......


On acceptance you immediately get free weekly cinema tickets for vue or cineworld, up to 75% off a stay at Champneys spa, 50% off your monthly gym fees with Virgin active to name but a few partners.
The reason Pruprotect have added the vitality option is so obvious we are amazed it has taken the insurance industry so long to bring this in, generally the fitter and happier you are the better your health!

Mortgages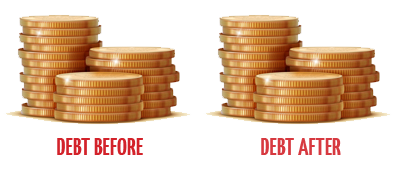 Is your mortgage still on interest only?       
From April 2014 Lenders have now tightened criteria for customers wanting interest only and more importantly existing customers who want to review their options or fix their rates. These customers are being forced onto the lenders standard variable rate (SVR) typically from 3.99% - 5.49%. So you don't become a mortgage prisoner on SVR when interest rates can only increase read on....... 
With an interest only mortgage you only pay off the interest on a loan, not the capital. For example if you borrowed £100,000, and pay £500 per month you will still always owe the same amount, with the hope your investments perform well enough to eventually clear the debt. If you do not have a repayment strategy is downsizing still an option?
 Those on repayment mortgages, however, can switch to top deals such as a two-year fix at 1.99% as long as they have a deposit or equity of at least 40%.
Now is the perfect time to review your options with us because of the current uptrend in property values and lender interest rates. This year we have seen a significant increase in our re mortgaging advice and business. Especially from existing clients and clients referring us to family and friends to secure them all time low fixed products…

Options we review prior to our recommendation would include:
Re mortgage – We will do the sums on your existing interest only rate deal v repayment lower rate deal.
Overpayments – if your existing mortgage allows this option we would look at the suitability of setting up a standing order to make overpayments.
Lending past state retirement age - extending the mortgage term, to make changing onto a repayment mortgage more affordable? The majority of lenders now require evidence of pension income.
Moving home – can you port your interest only mortgage? By providing you can demonstrate you can afford the repayments and have an appropriate repayment vehicle. Most lenders will not allow downsizing or sale of main residence as a repayment method.
Existing investments – If you rely on investments as a repayment vehicle for your interest only mortgage you may have a shortfall, these need reviewing.

What is right for you will depend on your individual circumstances, such as how much you owe, how much your home is worth and the terms of your repayment plan. What is becoming clear to us is this is the time to review and those who ignore do so at their peril.

So do your sums and, if you need help, contact us, we are an independent mortgage broker Best FP Ltd  on 01865 361191 for some free advice.
Oxford social news this month
It has been a busy social calendar this last month starting with the finals for the Young Enterprise Scheme, a charity we support on the board and this last year as a business mentor in a local Oxford school. Our school won the wild card entrance from the Area Finals held at Harley Davidson through to the Regional finals held at the Said Business School.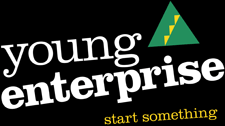 Then on Friday 20th June we attended as guests the Oxford Business Awards 2014 held at the Four Pillars Hotel in Sandford.  We would like to say a big thank you to all the sponsors for making it such a brilliant evening and huge congratulations to all those that took part. It was wonderful to see so many familiar Oxford faces in the 500+ audience of old and potentially new clients.